Group Transportation
over 350 cities worldwide
TRANSFER
SOLUTIONS FOR EVERY NEED
We can offer you from 6-passenger SUVs to a 50 seater passenger bus.
We ensure that each of our vehicles meets all safety requirements and work permits to provide the highest quality service. For any questions or inquiries about pickup/drop off locations or maximum capacity with luggage, do not hesitate to contact us.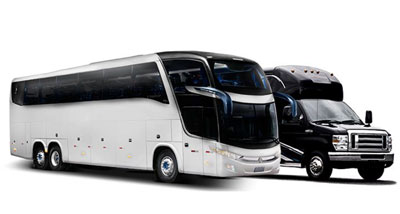 BUS / COACH
---
The certainty of enjoying a pleasant tour, using a comfortable and luxury vehicle. It combines comfort and utility. They are ideal for personnel transportation, events, city tours and excursions. The bus has capacity up to 50 people and space for luggage in both sides.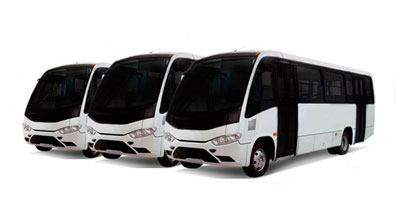 MINIBUS / MINI-COACH
---
The inside of the minibus/ mini-coach is spacious, air-conditioned with comfortable seating in all three rows and flexible cargo area. These vehicles are a good option for transfers to and from airports and also sightseeing. A 28-seater minibus/ mini-coach with 2 pieces of luggage per passenger. Our vehicles are equipped with heating and air conditioning; they are perfect for large groups.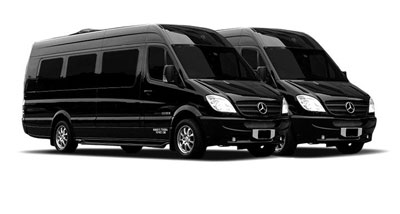 EXECUTIVE VANS
---
Executive Vans equipped with heating and air conditioning have a seating capacity of 19 passengers with Adjustable and comfortable reclining seats and space for luggage. They are ideal for personnel transportation. Your comfort and confidence is our priority.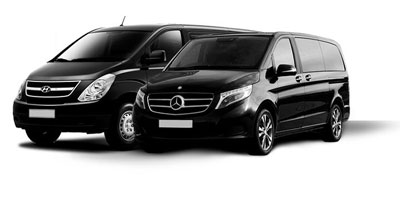 EXECUTIVE MINIVANS
---
Our Executive Minivans have a seating capacity of 8 passengers, which is an excellent choice for small groups. Tthey stand out for their quality and comfortable reclining seats with adjustable head restraints.

SUVS
---
Our SUVs have a seating capacity of 6 passengers with different options in style and size, which are a good choice for small group tours, airport transfers or any service you need. The seating configuration may vary depending on the amount of luggage or passengers. These are 4-door vehicles with hot/cold conditioning, tilt control, automatic transmission and cruise control.
350 CITIES
ALL THE VEHICLES
WHY ARE WE THE BEST
CHOICE AT GLOBAL LEVEL

?

We have a Wide Range of Fleet to meet your requirements precisely.
WIDE RANGE IN CORPORATE VEHICLES


Buses, Coaches, Minibuses, Vans, Minivans, SUVs, Sedans

GLOBAL QUALITY AND EXPERIENCE


We ensure our experience in transportation of all kinds in + 350 cities.

QUALIFIED VEHICLES AND DRIVERS


Our drivers and vehicles meet all safety requirements and work permits to provide the highest quality service. Our chauffeurs are regularly trained and under strict controls.

ONLINE AND CUSTOMIZED ASSISTANCE


24 x 7 x 365 in different languages.
ALL TYPES OF VEHICLES
Our fleet is available for all your transport requirements
Regardless of the type of vehicle you need.
GROUP LEADERS IN TRANSFERS
The experience of our team allows us to anticipate, predict and react to unexpected situations in order to provide immediate solutions for perfectly developed services.
PLANNING AND MANAGEMENT
Get rates and make reservations online, with online support 24 hours for
immediate answers.
QUALITY WORLDWIDE
Our rigorous selection of transport companies will allow you to provide
your customers with quality service. We are focused on continuous improvement
of every process. Our corporate clients and travel agencies trust
us for transport of executives and their more demanding customers.
EXPERIENCE EVENTS
The structure and the extensive experience of our team guarantees the success of
your event in more than 350 cities in the world.
FREQUENTLY

ASKED QUESTIONS

We are a global company that integrates all the necessary solutions to ensure
the best ground transportation in more than 350 cities worldwide.
WHY CHOOSING DOTTRANSFERS?


We offer the best group corporate transfers. We have qualified drivers who are trained to provide an optimal response during transfers.

ARE ALL VEHICLES ADEQUATEly LICENSED?


DotTransfers has been in business for over 10 years. We have the appropriate licenses and all our vehicles have insurance.

WHAT SERVICES ARE PROVIDED?


Transfers of all kinds:
For business meetings, conventions, and social events among others.
Multipath stopping, complex arrangements and itinerary planning.

HOW TO BOOK?


Reservations can be made through a form in accordance with the criteria of your choice. Click the button to book and our team will process your request as soon as possible.
ONLINE AND CUSTOMIZED ASSISTANCE
Count on a team of account executives
ready for premium customer care.